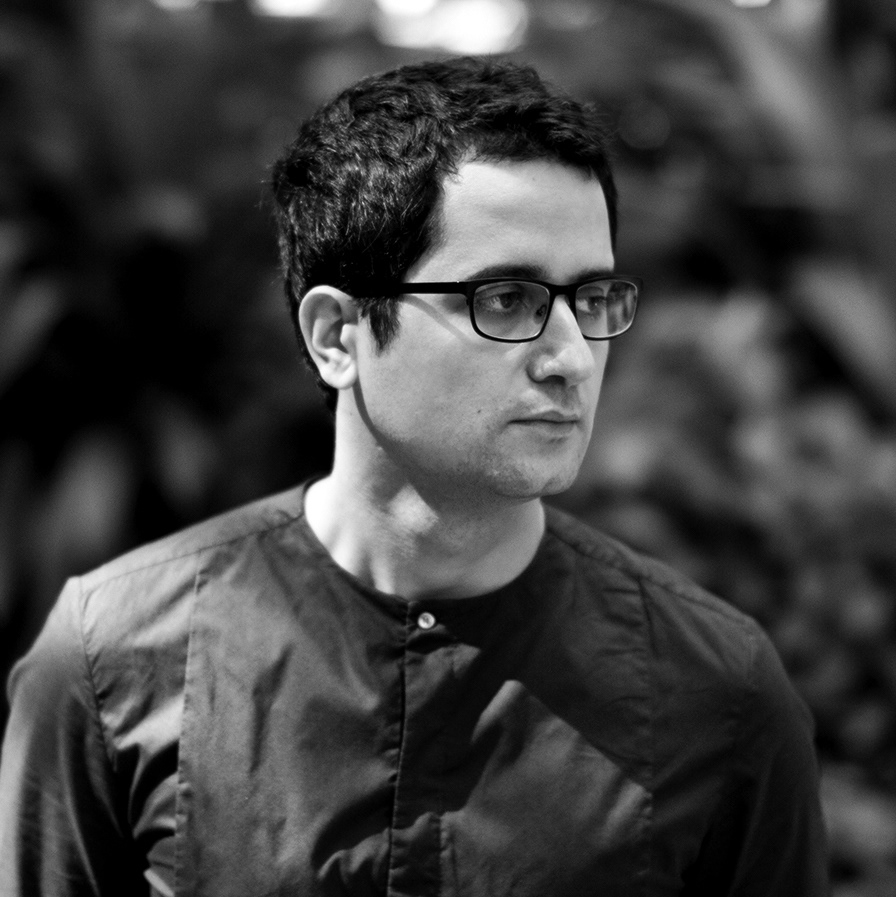 architect and urban designer
EN
I am Project Director at Bernardes Architecture, based in Rio de Janeiro, and a Professor at the Department of Architecture and Urbanism of the Catholic University of Rio de Janeiro (DAU PUC-Rio), where I run design studios that investigate the intermediate scales between landscape and architecture. I was of the Founding Partners at CAMPO, a design and planning practice that operated from Rio de Janeiro from 2007 to 2016 that specialized in participatory strategies. With projects in Brazil and Africa, CAMPO completed numerous urban regeneration and social housing projects. I co-created the New Cartographies group, which researches new methods for collaborative mapping, and the Laboratory for Architecture, Infrastructure and Territory (LAIT) at PUC-Rio. I have lectured extensively in both Brazil and abroad, having been a Visiting Professor at London's Architectural Association, at MIT and the Harvard School of Design, in Cambridge, at the Marseille School of Architecture, France, among others. I received different international awards, such as: the Wolf Tochtermann Prize, from UNESCO, and the Takashi Inuye Award, from the International Federation for Housing and Planning (IFHP). Since 2007, I have been a Member of the Pool of Reviewers of the European Science Foundation (ESF), and in 2014 I was appointed Member of the Steering Committee of the UN-Habitat Research Hub in Informal Urbanism, led by the Institute for Landscape Architecture of Leibniz University Hannover (ILA Hannover), Germany. In 2014-15, I was the Lemann Visiting Scholar at the David Rockefeller Center for Latin American Studies of Harvard University (DRCLAS). I studied architecture and urban design at the Federal University of Rio de Janeiro, Brazil (BArch), and at the Delft University of Technology, Netherlands (MSc cum laude).
PT
Eu sou Coordenador de Projetos da Bernardes Architecture, no Rio de Janeiro, e Professor do Departamento de Arquitetura e Urbanismo da Pontifícia Universidade Católica do Rio de Janeiro (DAU PUC-Rio), onde ofereço estúdios de projeto que investigam as escalas intermediárias entre paisagem e arquitetura. Eu fui um dos Sócios Fundadores do CAMPO, um escritório de projetos e planejamento especializado em estratégias participativas que operou a partir do Rio de Janeiro de 2007 a 2016. Com trabalhos no Brasil e na África, o CAMPO concluiu vários projetos de regeneração urbana e habitação social. Eu co-criei o grupo Novas Cartografias, que pesquisa novos métodos de mapeamento colaborativo, e o Laboratório de Arquitetura, Infraestrutura e Território (LAIT) na PUC-Rio. Eu lecionei extensivamente no Brasil e no exterior, tendo sido Professor Visitante na Architectural Association de Londres, no MIT e na Harvard School of Design, em Cambridge, na Escola Superior de Arquiteturra de Marselha, França, entre outras. Recebi diferentes prêmios internacionais, como o Prêmio Wolf Tochtermann, da UNESCO, e o Prêmio Takashi Inuye, da Federação Internacional de Habitação e Planejamento (IFHP). Desde 2007, sou membro do grupo de revisores da Fundação Europeia de Ciências (ESF) e, em 2014, fui nomeado membro do Comitê Diretor do Núcleo de Pesquisas em Urbanismo Informal do UN-Habitat, liderado pelo Instituto de Paisagismo da Universidade Leibniz Hannover (ILA Hannover), Alemanha. Em 2014-15, fui o Lemann Visiting Scholar no David Rockefeller Center for Latin American Studies emHarvard (DRCLAS). Estudei arquitetura e urbanismo na Universidade Federal do Rio de Janeiro, Brasil, e realizei o mestrado em urbanismo na Universidade de Tecnologia de Delft, Holanda.